Having started this new Holy Wars series with the actual namesake – Kraków's Holy War between Wisła Kraków and KS Cracovia – we stay in Eastern Europe for this one by moving to traditionally the biggest game in Budapest. In each HW installment we are taking a famous derby and tripping through the years, focusing on supporter actions and banners from both sides.
For background we're just going to directly quote this paragraph from the "Ferencvárosi TC–Újpest FC rivalry" Wikipedia page, which gives you some of the most interesting information regarding this history of this fixture:
The rivalry can be traced back to the 1930s when Újpest won their first Hungarian League title. The city of Újpest became part of Budapest only in the 1950s. Therefore, the rivalry is based on a city-rural contrast. The supporters of Ferencváros were Germans in Hungary and city-dwellers, while the supporters of Újpest were Hungarians, Germans, and Jews in Hungary. In the 1950s Ferencváros became the team of the opposition, while Újpest were forced to become the team of the Ministry of Interior. Therefore, Ferencváros fans consider Újpest as the Soviet invaders.
Throughout the period we'll be looking at – starting with rare bits of footage from the 60s and 70s before working our way through the 80s and 90s, and ending with the 99/00 season – Újpest were known as Újpesti Dózsa Sport Club, Újpesti TE and finally Újpest FC. But we'll just be sticking with "Újpest" throughout to keep things simple.
Unless otherwise stated, all matches referenced took place in the Hungarian top flight: Nemzeti Bajnokság I.
1961/62:
Ferencváros vs Újpest, 25/02/1962
Ferencváros:

Season unknown:
Ferencváros vs Újpest, year unknwon (60s or 70s)
Ferencváros: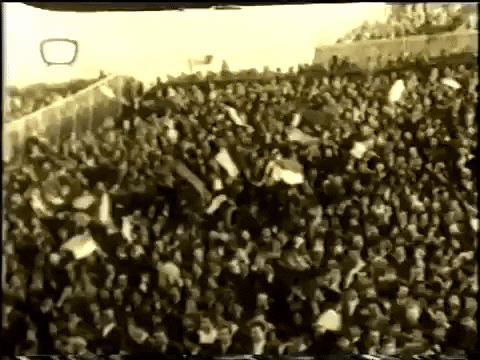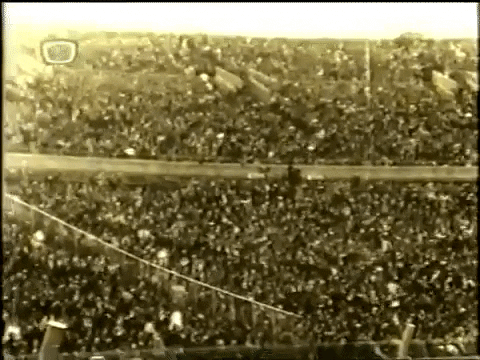 1985/86:
Ferencváros vs Újpest, 29/03/1986
Compared to vast crowds of the 60s and 70s, as seen above, support has plummeted by 1986 with not much to report on: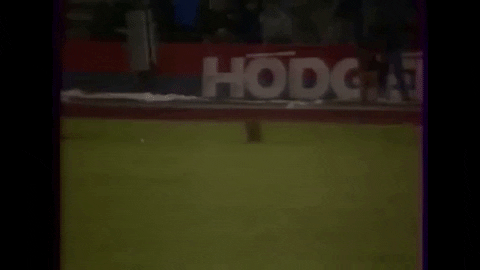 1987/88:
Újpest vs Ferencváros, 31/10/1987
Finally in 87 we get some colour with flags and banners behind each goal.
Újpest:

Ferencváros: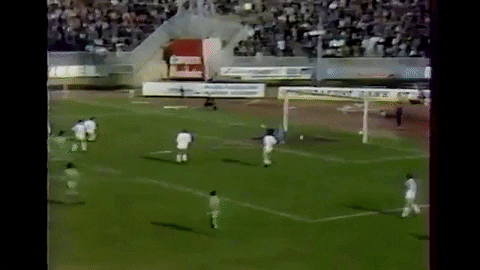 Ferencváros vs Újpest, 28/05/1988
Ferencváros:
Streamers start to become a consistant feature: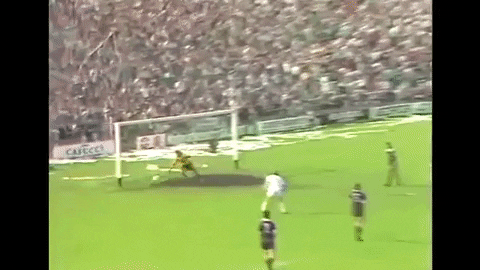 1988/89:
Ferencváros vs Újpest, 03/09/1988
Ferencváros: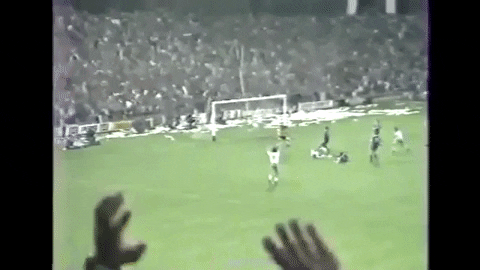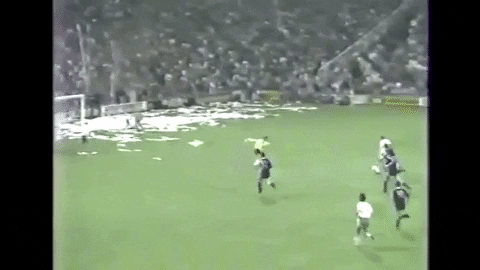 Újpest vs Ferencváros, 18/03/1989
Újpest:

Ferencváros:

Police dog barking as away fans celebrate a goal: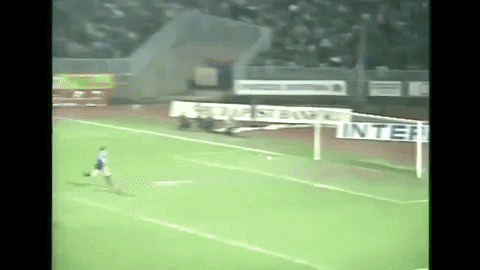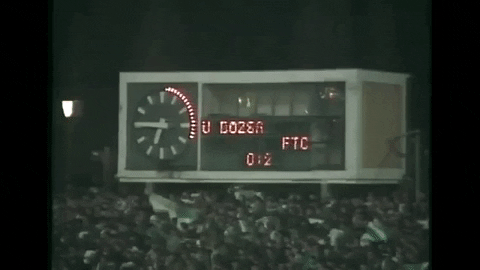 1989/90:
Ferencváros vs Újpest, 30/09/1989
Ferencváros: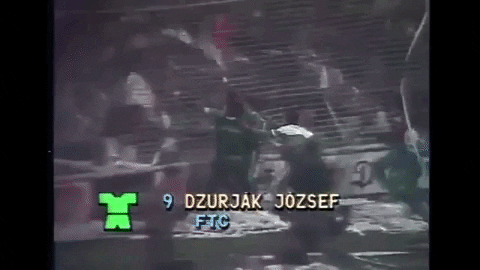 1990/91:
Újpest vs Ferencváros, 18/08/1990
Újpest:

Ferencváros:

Watch out for the small flash and puff of smoke – a bomb thrown from away supporters at the Újpest team: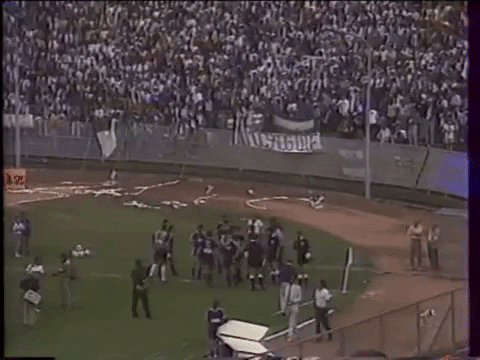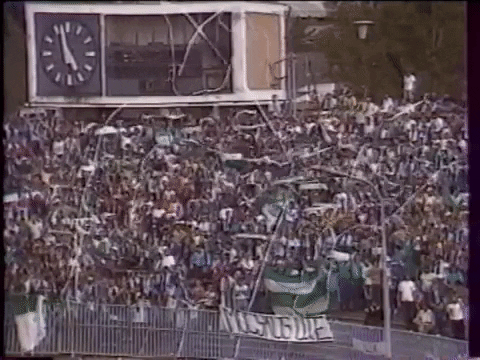 More flashes and smoke: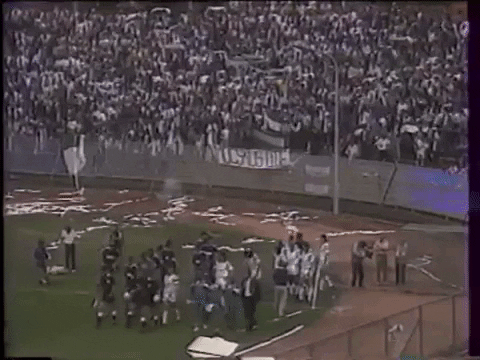 1991/92:
Újpest vs Ferencváros, 19/10/1991
As the post-communist era beings, right-wing symbols appear among both sets of supporters.
Újpest:

Right-wing Confederate flag:
Ferencváros:
Right-wing Celtic-crosses and German flag…:
…and first reference to hooligans with "Ferencvaros Hools" banner:
Ferencváros vs Újpest, 1992
Hungarian Cup 91/92
Ferencváros:
First "ultras" reference with flag reading same (clearer in next match):

Ferencváros vs Újpest , 02/05/1992
Ferencváros: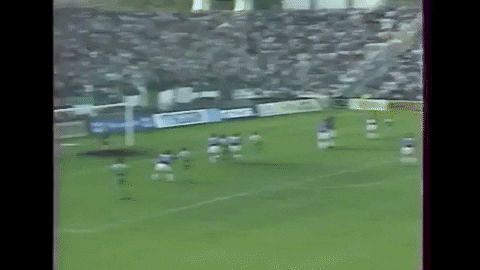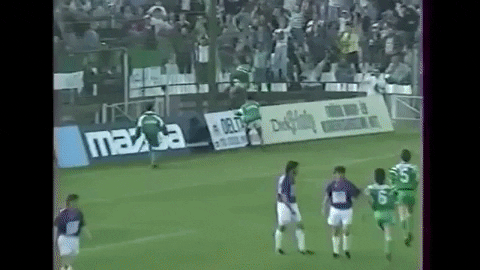 1992/93:
Újpest vs Ferencváros, 02/09/1992
Újpest:

Ferencváros:
More Celtic-crosses, one ironically over a Union Jack – also a right-wing symbol:

Ferencváros vs Újpest , 24/03/1993
Ferencváros:
Hooligan groups represented now include "Patriot Franky's", "Front" and "Bad Hool's":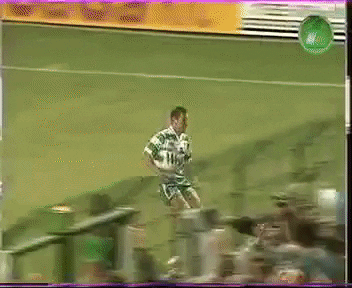 Újpest:
First evidence of hooligans with "Viola Aggressione" banner:

1993/94:
Újpest vs Ferencváros, 22/10/1993
Újpest:
First "ultras" references with banners of "Rebel Viola Warriors" and "Ultra Viola Bulldogs":

Ferencváros:
New groups seen include "Frank City Hooligans" and "Fanatics":

Ferencváros vs Újpest, 14/03/1994
Ferencváros:

Újpest:
New group seen "Viola Kaos":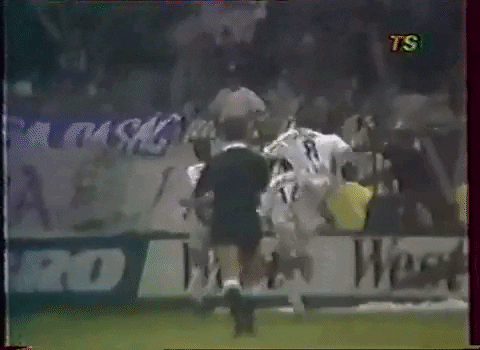 1994/95:
Újpest vs Ferencváros, 03/04/1995
Újpest:

Ferencváros:
New group seen "Terrore Settore" ("Terror Sector in Italian):

1995/96:
Ferencváros vs Újpest, 13/08/1995
Ferencváros:
New groups seen include "Green Monsters" and "Mods", and right-wing named "Aryan Army" (next to away section):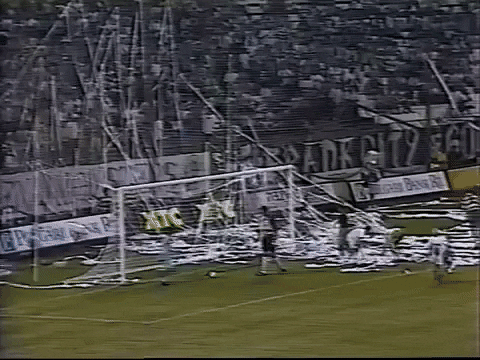 Right-wing German Empire flag:
Újpest:
Újpest vs Ferencváros, 20/03/1996
Újpest:
New groups seen include "Children":

Ferencváros:

1996/97:
Ferencváros vs Újpest, 01/11/1996
Ferencváros:
New group seen "Western Greens" and "Tigers":

Újpest:

Újpest vs Ferencváros, 10/05/1997
Újpest:
New group seen "Ultra Korps":

Ferencváros:
New group seen "Green Heart":

1997/98:
Újpest vs Ferencváros, 02/11/1997
Újpest:
New group seen "Viola Wizards":

Ferencváros: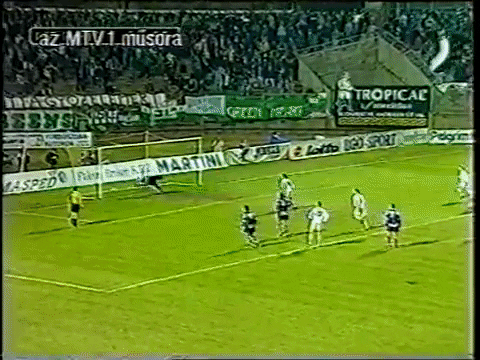 Ferencváros vs Újpest, 17/05/1998
Ferencváros:
New group seen include "Stormy Scamps" and "Canibals" (off camera, better picture below):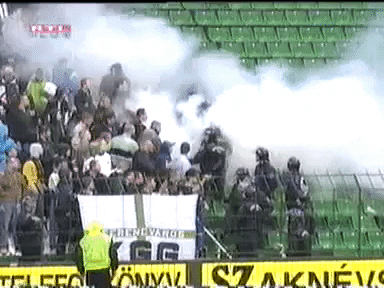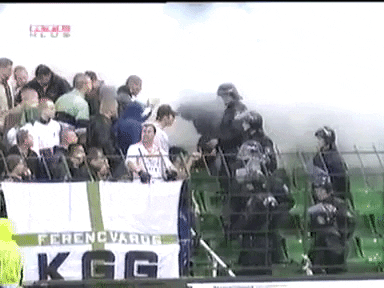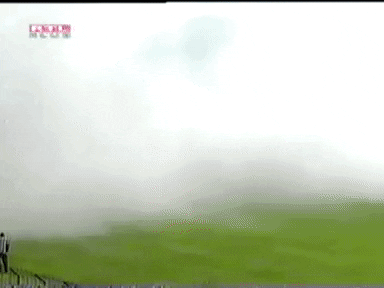 Újpest:

1998/99:
Újpest vs Ferencváros, 19/09/1998
Újpest: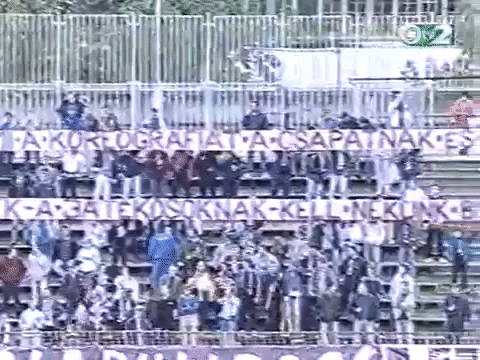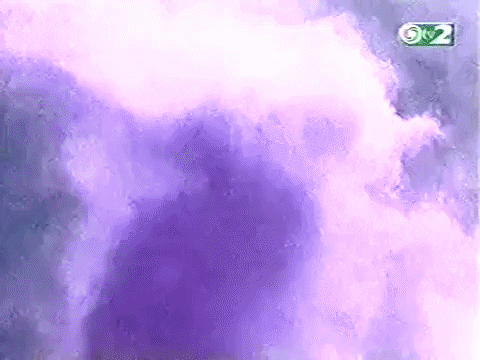 Ferencváros: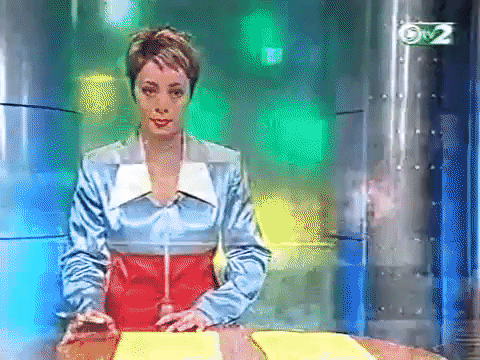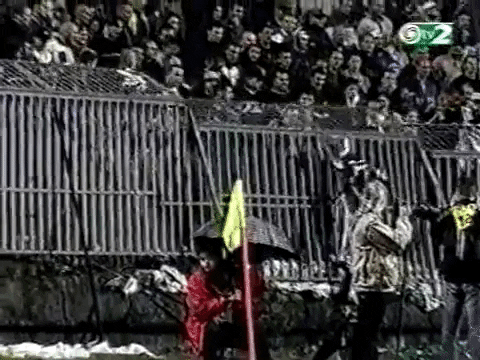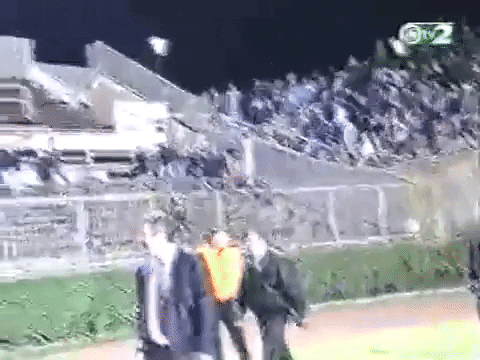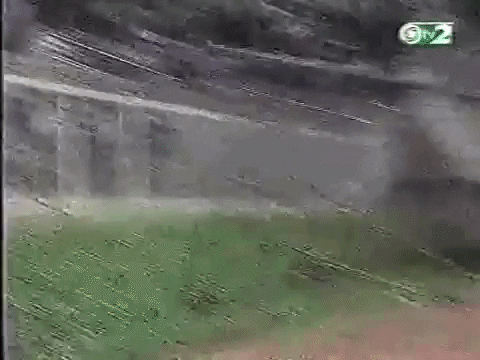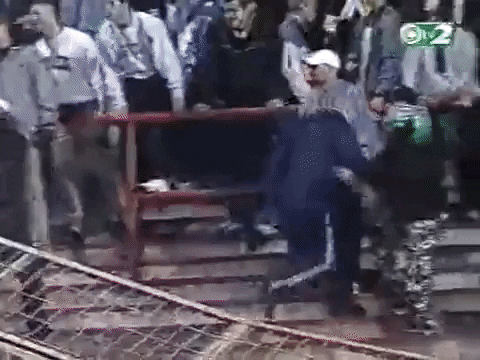 Ferencváros vs Újpest, 16/04/1999
Ferencváros: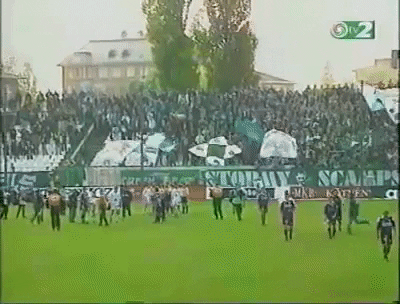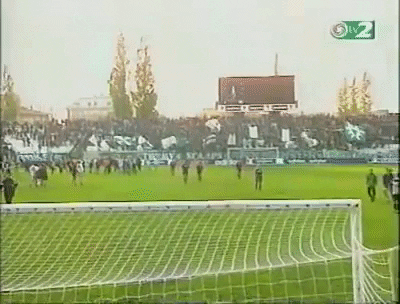 Újpest:
New group seen "Rangers":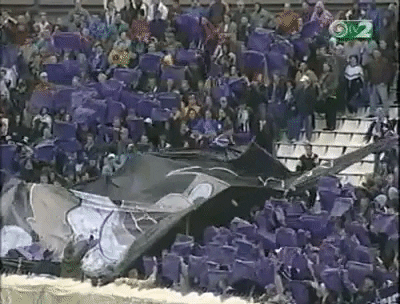 1999/00:
Újpest vs Ferencváros, 25/10/1999
Újpest:

Ferencváros vs Újpest, 15/04/2000
Ferencváros:
New group seen "Mad Side":

Újpest: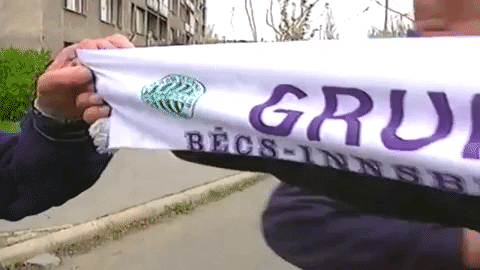 ***
YouTube Links:
1962
Year unknown
1986
1987
1988 A
1988 B
1989 A
1989 B
1990
1990 full
1991
1992 A
1992 B
1992 C
1993 A
1993 B
1994
1995 A
1995 B
1996 A
1996 B
1996 B full
1997 A full
1997 B
1998 A
1998 B
1999 A
1999 B
2000
*****